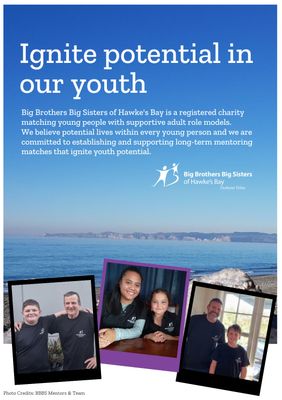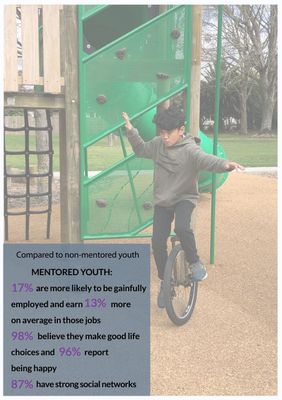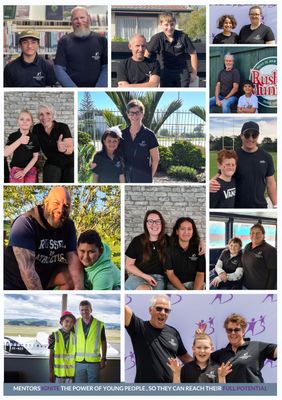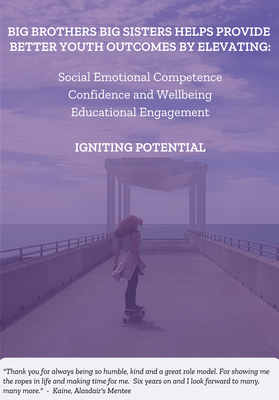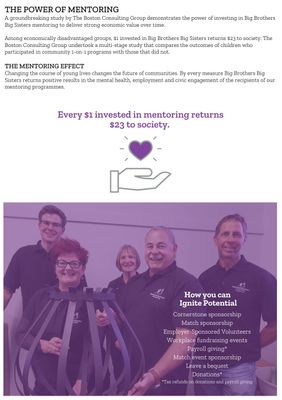 Ignite Potential in Hawke's Bay Youth - Donation
$200.00
The potential of our region is closely aligned to the potential of our youth. When we guide them in the right direction, we all win. With you on our side, we will.
WE NEED TO STEP UP FOR OUR COMMUNITY
Big Brothers Big Sisters of Hawke's Bay is stepping up and we need your partnership to create a brighter future for our youth, and our community.
The majority of children on the Big Brothers Big Sisters programme are referred by social workers, support agencies and schools. Many have experienced adversity and challenging early childhoods.
These children have been identified as needing one-on-one mentoring with a positive role model to help grow self-esteem, introduce them to new activities, and most importantly to build trusting relationships with an adult outside their own whanau.
OUR VISION FOR THE FUTURE
With early intervention we can support youth to stay engaged in education in order to maximise their potential, develop life skills, increase confidence, and become the person they want to be. Our goal is to have Hawke's Bay youth employed, and contributing to society in a meaningful way.
We thank you for your contribution.
Registered Charity Number: CC36034
Incorporated Society Number: 1818548
Payments are accepted via secure Internet Banking.
SKU: 10000-6